A Tool for DevOps with any Level of Experience in Performance Testing
Whether you are a beginner or an expert in load testing, StresStimulus is designed to help you every step of the way to complete your test correctly and accurately. It is packed with gadgets for high productivity testing that automate the process and help to avoid mistakes. You will spend less time learning the tool and more time addressing web performance.
For Beginners: The end-to-end Test Wizard
Test Wizard provides ultimate simplicity and streamlines StresStimulus adoption. Load test with ease - take one step at a time.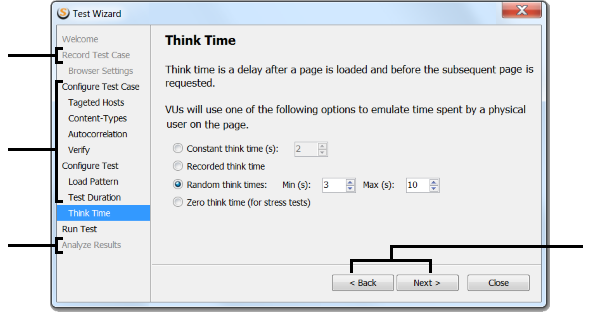 From recording
a test case...
Select steps
as needed
... to analyzing
results
Follow test steps
sequentially
For Every-day Productivity: The Workflow-Based UI
The workflow tree is the centerpiece of StresStimulus UI. Focus on one task at a time and never miss an important step.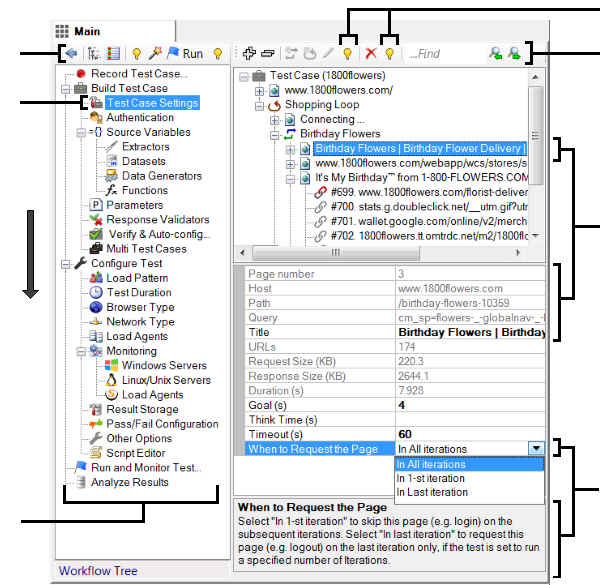 Back button to
never get lost
Select the
current step
Navigate top
to bottom

Skip steps
you don't need
Always visible
Help at every corner
Search as you type on every screen
A single screen to
configure Test Case,
Loops, Transactions,
Pages and Requests

Select an object
and configure
its properties
Every UI option
is annotated
for quick learning
For Advanced Users: Script Editor
For ultimate flexibility with test modifications and version control, use the manual scripting. StresStimulus XML scripting is easy to learn because script attributes and values closely reflect UI configuration settings.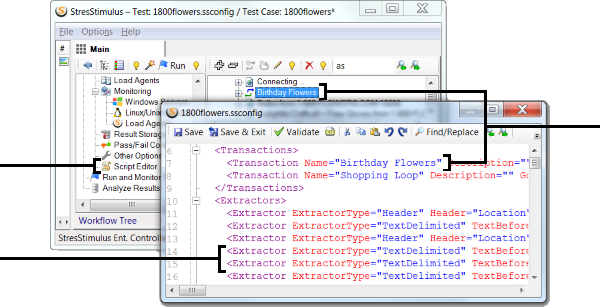 Open script editor
Simple XML script
Use UI or script editor
XML attributes are the same as UI settings
Need Help? Select a Support Option that Works for You
New to load testing? Take a trial, then schedule a support session. We will help you set up your first test from installation to performance report within one hour. Already a customer and have a questions about your test? With the Inspect My Test™ feature, in just a few clicks you can upload your test with your questions to our secure repository and receive an answer or a script fix the same day.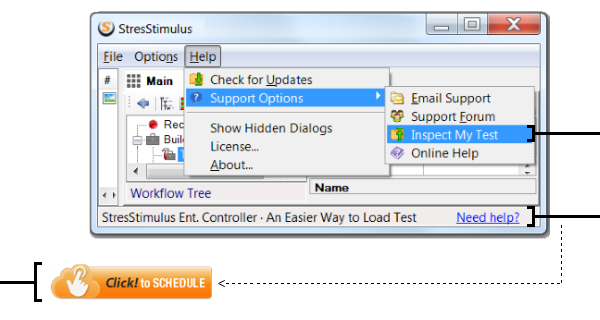 From your personal support page, click to schedule a Webex session using a calendar tailored to your time zone
Get assistance with your script
Access your personal support page